A funny thing happened along the way to testing a carbon nanostructure for toxicity.  The lab rats who got the toxin lived twice as long.  Is there a possibility here for human health?
Three Allotropes of Carbon
When I went to school, they taught us that carbon was found in nature in two elemental forms (or allotropes).  Graphite consists of 2D sheets of carbon atoms that slide over one another so smoothly that graphite is slippery enough to be used as a dry lubricant.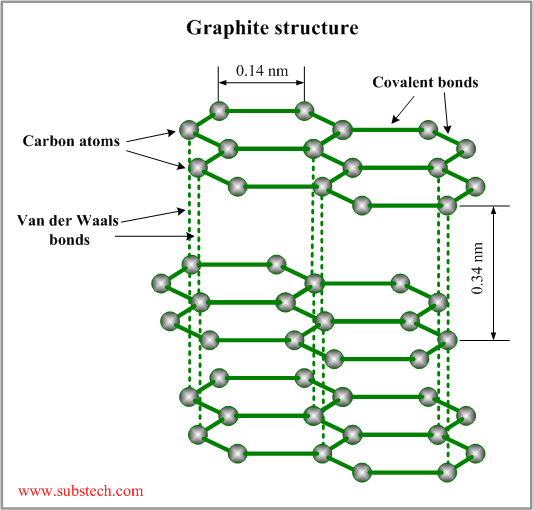 Diamond consists of carbon atoms in a 3D tetrahedral network, so rigid that diamond is the hardest material known to man.
It was in 1985 that a third form was discovered:  60 carbon atoms arranged in a pattern of alternating hexagons and pentagons, exactly as on a soccer ball.
The substance was named "Buckminster Fullerene" after the inventor of the geodesic dome, and the molecules are nicknamed "buckyballs".
At first, the chemical synthesis of C60 was performed via an intricate and complex recipe.  But then it was discovered that fullerene is all around us, and has been all along, unrecognized.  C60 can be found and refined in the soot from a candle flame!
Buckyballs are hollow, and clever chemists can manufacture them with an atom or small molecule locked inside.  The chemistry of buckyballs is both unusual and diverse, with applications ranging from lubricants to superconductors.
Rats that are fed buckballs live longer
Last year, a team of French biologists reported that in testing fullerene dissolved in olive oil for toxicity, they were surprised to discover that the rats lived nearly twice as long as controls.  The result was the more remarkable because the rats were middle-aged by the time the study began.  
There were only 6 rats in each of 3 groups.  But none of the C60 rats contracted cancer, and they all lived >50 months, which is long compared not only to normal rats, but compared to other longevity studies, including caloric restriction.
So the size of the effect has raised eyebrows, and 
suspicion
 that the result must be an error.  Another surprise is that C60 is not even a biomolecule.  So much of metabolic chemistry depends on signal molecules that act like switches that can change gene expression and initiate a cascade of other hormones.  But C60 so simple and symmetric that it cannot be acting in this way.  Its effect is likely to be much more direct.
The olive oil is crucial.  C60 molecules clump together, and it took weeks of stirring to get them dissolved in the oil.  The more usual clumpy form of pure C60 clogs cell metabolism and is likely toxic.
The treatment with C60 was intensive for a week, then spread out over 7 months.  After that, the rats were "coasting" the last 3 years of their lives on whatever benefit they gained in their 2nd year.
The result, though surprising, isn't completely out of the blue.  There have been other studies in the past shoeing health benefits from fullerenes.  C60 is known to be bioactive in a number of ways, affecting DNA expression, protein folding, …
But these effects are broad and varied, not highly specific like a biomolecule.  This is why C60 was thought far more likely to be toxic than beneficial.
Echoes of
my report last week on SkQ
:  Like SkQ, C60 also concentrates itself spontaneously in the mitochondria, and like SkQ, C60 is a powerful free radical scavenger, which means it efficiently de-toxifies the reactive oxygen bi-products from the cell's energy production.
Too soon to try it on humans
Some people have started taking C60 in olive oil, though it is not yet approved in the US for human consumption.  It can be purchased for (nominally) laboratory tests.  I consider myself an early adopter, and have experimented on myself with several substances that are not yet fully validated as life extension agents.  In particular, I take
Product B
for telomerase activation and have taken
TA-65
in the past.  I have also tried Skulachev's eye drops,
described last week
.  But 6 rats do not provide nearly the confidence I would need to ingest C60 myself.   Experience reminds us that contradictions and inconsistencies abound in animal studies.  Many results don't hold up over time, and even the most robust results from animals are found at times to be inapplicable to humans.
The French research team, headed by
Fathi Moussa
, has begun efforts to replicate the result with more animals.  This is the right next step.
A principal source for this page has been the November
blog entry of Vince Giuliano
.    There's a lot of detail on this page, with selective results from past studies of C60 in animals.  Vince concludes
I strongly suspect that a deeper biological mechanism is involved in the health and longevity-producing effects of C60 despite the prevailing wisdom.  As I see it the candidates for these deeper effects of C60 are (1) effects exercised on DNA including impacts on structural configuration, epigenetic gene activation effects, histones and nuclear envelope shape, (2) effects exercised on microtubule structures in cells, (3) effects on mitochondria, and (4) epigenetic impacts such as on histones and DNA methylation.
He goes on to detail his support for all four hypotheses. If you're interested in this topic, I suggest reading the full text as a next step.